Unlock the Power of Investing: A Step-Step Guide to Opening an Online Demat Account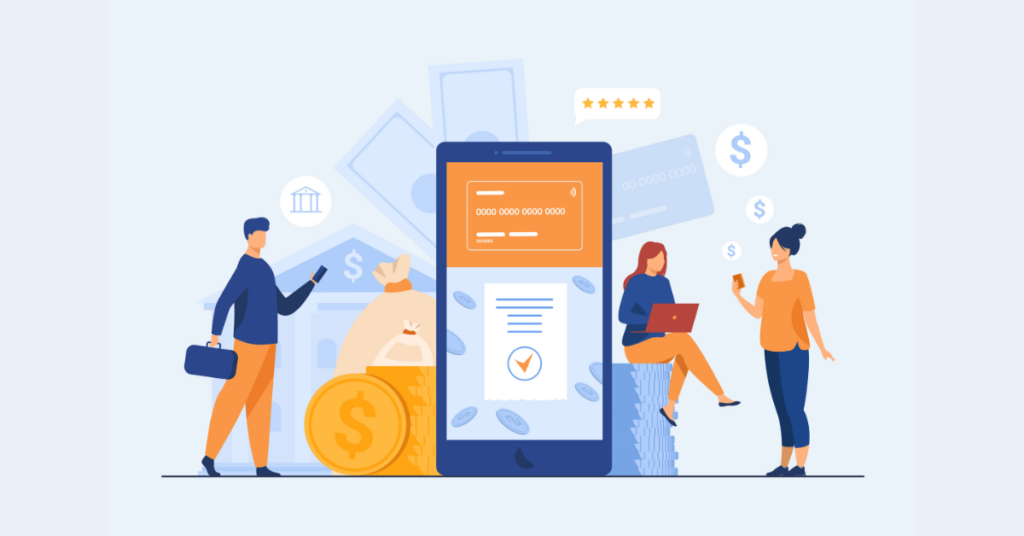 Investing has long been hailed as a surefire way to build wealth over time. However, the traditional method of investing in stocks and shares through brokers can be a cumbersome and time-consuming process that demands physical presence with paperwork and long queues. With advancements in technology, the face of investing has changed with a plethora of online investment options that offer a convenient and efficient way of investing in the stock market. One such option is the online Demat account, which we'll dive into in this step-by-step guide.
Understanding Demat Accounts: Benefits and Features
A dematerialized (Demat) account is an electronic account that acts as a safe and secure depository where an investor can hold their shares and securities in a digital format. This way, you don't have to worry about physical certificates becoming lost, forged, or stolen. The transactions are all electronic, reducing the turnaround time required for trade settlement.
Advantages of Owning a Demat Account for Online Investing
Owning a Demat account comes with several advantages, including convenience. With a Demat account, you can purchase and sell shares anywhere. This flexibility is particularly appealing to young investors who prefer mobile phones or laptops to conduct online transactions. Additionally, Demat accounts are less prone to fraud and manipulation due to the transparency and traceability of transactions enabled by electronic share transfers.
How to Open a Demat Account: A Step-Step Guide
The first step to opening a Demat account is researching and selecting a stockbroker that will provide you with the services you need. Several factors might influence your choice of a share trading, including brokerage fees, reputation, customer support, and trading tools.
Submit the Necessary Documents for Account Creation
Once you have chosen a stockbroker, the next step is to complete the account opening process. The exact requirements may vary between stockbrokers, but generally, you'll need the following documents:
Proof of identity (passport, driver's license, or PAN card).
Proof of address (utility bill, bank statement, or rental agreement).
Passport-sized photograph.
Your PAN card (which is mandatory in India)
You can often submit these documents online by scanning and uploading them directly to the broker's website.
Activating Your Demat Account for Investment Activities
Once your documents have been successfully verified, you will receive your Demat account ID and login credentials. At this point, your account is activated, and you can start investing! Most brokers offer a range of online tools and resources to help you navigate their platform and analyze the market. This is so you can make informed investment decisions.
Tips for Choosing the Right Demat Account Provider
When selecting a stockbroker, several factors may influence your decision. Some key factors to consider include:
Brokerage fees: Consider the costs of opening and maintaining your Demat account, as well as the fees for buying and selling securities.
Reputation: Look for brokers with a strong market reputation, as these are likely to be the most reliable and trustworthy.
Customer support: Check the quality and availability of customer support. Look for brokers who offer 24/7 customer support and online tools and resources.
Comparing Different Demat Account Options Available on the Market
It is essential to do your research and shop around to find the right Demat account provider for your needs. Many different brokers are available, so it pays to compare them and see what features they offer. These features include trading tools, analysis, and customer support.
Benefits of Investing in Demat Accounts
One of the significant benefits of owning a Demat account is that it facilitates secure and seamless share transfers. This means you don't have to worry about physical certificates being lost or stolen. Transactions are instant, which reduces the turnaround time required for trade settlement.
Provides a Secure and Transparent Method of Online Transactions
Investing using a Demat account is much safer than dealing with traditional paper-based certificates. Since your shares are stored electronically, there is minimal risk of theft or manipulation. Furthermore, the transparency and traceability enabled by electronic transfer make it easy to monitor transactions, which gives you peace of mind when investing.
Conclusion
Overall, by following this step-by-step guide on opening a Demat account, you can start your investment journey seamlessly. Owning a Demat account provides several benefits, including increased convenience, a lower fraud risk, and a transparent and efficient way of performing online transactions. Just be sure to do your homework and research different stockbrokers to find the one that best meets your investment goals and objectives.