Ask the expert: Tips before installing a greenhouse at home!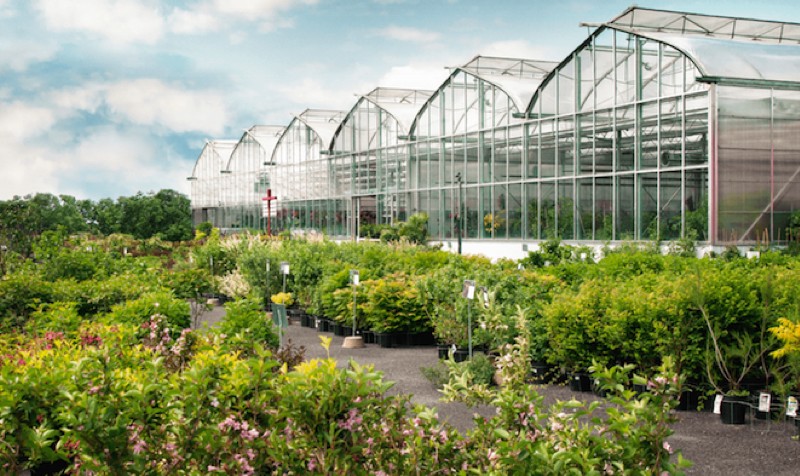 Having a greenhouse at home allows you to enjoy a corner where you can grow seedlings, tropical plants or keep those species that you are most interested in having sheltered in the cold winter. But a structure of this type requires several prior considerations. If you are thinking of building a greenhouse at your backyard, perhaps you should first analyze some of the questions beforehand.
Your taste and location
The first thing you should analyze is the needs and your tastes, to choose the most suitable greenhouse size, trying to be proportionate to the place where you are going to install it. When it comes to location, it is always an interesting option for greenhouses to be attached to a building. In this way, it is as if it were just another room, an extension of the house. For this, it is important to try to give continuity to the constructive style of the main building so that the result of the set does not look too disparate.
Material and size
Regarding its equipment, a greenhouse is essential that it has a sink or similar element that allows, apart from watering, cleaning instruments, trays, tools, etc. If you provide it with electric light and solar energy, you will have a very functional greenhouse that you can use at any time of the day and that, in addition, will be totally sustainable.
Your budget and design
Today there are many options in terms of materials and prices, so finding a model that fits into the existing environment should not be a very complicated task. It will always be better than if you treat it as an element that has nothing to do with your garden. In general, greenhouses with metal profiles tend to look more like a nursery than an ornamental space or a winter dining room. But it does not have to be like that. It just depends on how you arrange the interior.
Style of the backyard green house
Providing it with transparent walls is essential so that it can fulfill its function as a greenhouse, although it is not necessary that they be from floor to ceiling; the lower part can be a low wall. The glass is usually the most used option, but requires a more solid and consistent structure, making it the most expensive solution.
Conclusion
If you would like to turn the greenhouse into the true protagonist of your garden, there are different possibilities – from very classic structures, both for their shape and for their white color that stand out against the green environment, to industrial-style greenhouses, more gray or metallic tones. These types of projects are usually done in a personalized way, so they are more expensive. There are also options with a more avant-garde design, which incorporate ecologically efficient mechanisms, such as the collection of rainwater or photovoltaic energy systems.
Don't forget to take necessary permission (if applicable) from the local authorities. Click here for more information. It would be ideal if you consult an expert online, to get a pocket friendly quote.