Camp Hygiene: Hygiene Items, Camping Clothing, And More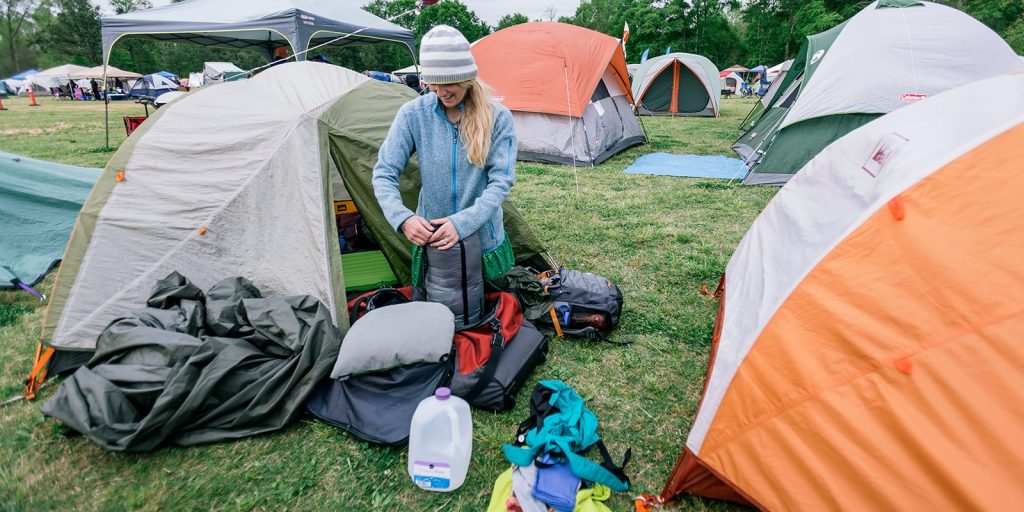 Being in nature, sleeping in a tent, hiking, and dealing with unforeseen events are part of the routine at a camp. However, before embarking on this adventure, it is necessary to choose camping clothes, personal hygiene items, and other strategic accessories that need to be in your suitcase.
Some factors influence these choices, such as the weather, the length of the trip, and one's personal needs. While some people like a rustic experience, others don't give up on comfort, even on a camping trip.
After considering these aspects, it is essential to put together a list of everything in the suitcase. This way, you avoid forgetting essentials.
What To Consider When Choosing Camping Clothes?
The camping cloth must be appropriate for the activity. That's because routine parts aren't always the best choice to face natural conditions.
A thermal blouse, for example, is more efficient than two layers of traditional long-sleeved blouses. Cotton T-shirts absorb sweat and cool the body, as perspiration cannot be evaporated on frosty days, the situation is very uncomfortable.
The examples show the importance of using products designed for this type of activity. So, when choosing camping clothing, remember to consider factors such as breathability, thermal comfort, and UV protection.
Camping Bag Checklist
The camping bag cannot be hefty as it would make mobility difficult. So, it is essential to take only strategic items, avoiding unnecessary pieces such as dresses.
Clothes
One of the crucial points when deciding on camping clothing is the weather. That's because clothes worn in summer and winter have different functions. On hot days, it is essential to wear lightweight, comfortable and breathable garments. In cold periods, thermal blouses and waterproof jackets are essential.
Temperatures tend to drop quite a bit in the forest, regardless of the time of year. That's why sweaters are great allies at night. Check out what clothes to take to camp below:
Shorts;
Bermuda;
Breathable shirts;
Underwear;
Socks;
Swimwear (for bathing and swimming);
Trousers;
Second-skin;
Waterproof jacket;
Warm jackets;
Long sleeve shirt;
Warm, comfortable pajamas.
Accessories
The camping look is made up of clothes and accessories. After all, they are great allies and make the experience more comfortable, avoiding foot pain or excessive exposure to the sun. See which ones can't be missed:
Sneakers;
Waterproof boot;
Slipper;
Cap or hat;
Sunglasses;
Raincoat.
Personal Hygiene Items
Who has never forgotten toothpaste? Despite being very important, several personal hygiene items are often left out of the suitcase, causing inconvenience during the adventure. So, after choosing your camping outfit, make a checklist with the following items:
Toilet paper;
Soap;
Deodorant;
Toothbrush and toothpaste;
Floss;
wet wipes;
Shampoo and conditioner;
Sunscreen;
Repellent;
Absorbent;
Razorblade;
Towels (bath and face).